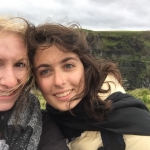 Surprize trimise:
1
Surprize primite:
1
Surprize în progres:
3
Ţara:
Italia
Member since:
06 Decembrie 2017
Last activity:
26 Aprilie 2018
Hello! My name is Luna, I'm 20 and I'm from Bologna a city in notheast of Italy.
I'm attending the first year of university, as I love travelling I chose to study tourism.
I love all the animals in particular I am very fascinated by the whales, toucans, mooses, lovebirds, french bouledogues and pugs.
I collect Elongated Pennies from all parts of the world, and I would be really happy to receive them
(like these for example: http://209.221.138.252/Details.aspx?location=22647).