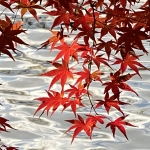 Surprize trimise:
1
Surprize primite:
1
Surprize în progres:
1
Ţara:
Japonia
Limbi:
English, 日本語, 廣東話口語(beginner),中文(beginner)
Member since:
06 August 2020
Last activity:
03 Septembrie 2020
Hi there!
I was born and raised in Tokyo but now I'm living in a rural, beautiful, inland area
with my husband and a cat named "Pompom". We have no kids. 
I love travelling, dance, movies, music, cooking, photography, cats, going to gym and so on.

請不要寄給我: 日本有關的、日本的風景或類似日本文化的卡片,無論它是日本或哪裡印刷的。(我喜歡收到與你的國家或地方有關的卡片。)、免費明信片, 廣告明信片, 手工製作的明信片, 自行印製的明信片。 謝謝您的支持!

I like

- Birthday and Christmas card in late Nov & Dec
- cards with laughing people (photography hopefully but illustrations are ok, too)
- the Postcard House's "Icons of Countries" series cards
- World Travel Series (Nisan Design's) cards
- Wow-cards ("What do you know about.. " series and "world cuisine" series
- postallove "greetings from ...." series cards (unofficial cards are welcome, too!)
- very black "by night" cards
(... like this : https://www.postcrossing.com/postcards/DE-5909136 )
- washi tapes which shows something about your country
- paper coasters
- stickers
- used stamps
- photographs which shows what you actually eat in a day (breakfast, lunch, dinner ...)



But anything you choose for me is great!

But, Please NO POLITICALS, thank you!
Stay safe and have a nice day!