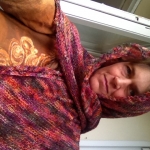 Surprize trimise:
38
Surprize primite:
45
Surprize în progres:
0
Ţara:
Suedia
Limbi:
Swedish/Scandinavian, English, German, Welsh,
Member since:
14 August 2017
Last activity:
03 Noiembrie 2018
Happily married mother, Love to create!
My favourite surprise would be a letter where you tell me about your day, and/or a small bag of Tea! I don´t collect coins, banknotes, tickets and such things so I´d be happy with just a few words from you!